Introduction
Beauty editor's secrets – Perhaps, some positive aspects have emerged from this tenuous year and the long periods of confinement. Time to reflect, recharge, relearn and recover, in other words, self-care! For those like me. For beauty fans who have the honor of time and space in this quarantine phase, experimenting with DIY hair masks, new make-up trips, and trying manicures at home has been an absolute joy. In the beauty industry, as in the fashion industry, sustainability has come to the fore this year. And in an attempt to reduce waste and not be bothered in the pocket. Beauty editors resort to simple make-up tips to do the trick. We asked six influential Indian beauty editors about their secrets, and they shared some practical advice.
Vasudha Rai, Beauty & Wellness Columnist, One of the Beauty Editors' Reveal Her Quarantine Secrets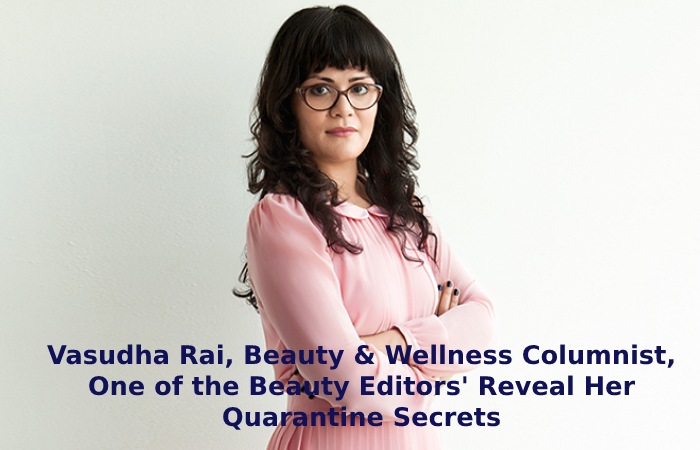 Wear a mask of wild turmeric, orange peel, and raw honey. Mix two pinches of each and add ½ teaspoon of honey, plus a mist or some water to make it pasty. I leave it on my face for 15 to 20 minutes and then take a bath. It's rejuvenating and refreshing. I do this maybe twice a week. "Vasudha also took pains to add that she oils her hair with Bhringraj or any Ayurvedic oil 2 to 3 times a week, too.
Geeta Rao, Creative Director at Geeta's List
Geeta Rao rubs chilled papaya peels on my skin for quick collection and conditioning. And I also use leftover coffee from the French press as an exfoliant, mixed with olive or coconut oil. Finally, I think raw (unpasteurized) milk can act as a great cleanser that will make your skin shine. I love working with waste at home and turning it into a quick DIY." Geeta Rao, one of the famous beauty editors, reveals her secrets when she quarantine. Since you have interested, you may also read this article: Huda Beauty Foundation Face Makeup Tips
Aparna Gupta, Consulting Beauty Editor & Ex-Beauty Editor at VERVE
In these times, as we remove moisture with more soap and disinfectant than usual, it is essential to keep your hands hydrated. I started this quarantine using shea butter hand cream, but it took me a while to get the cream into my hands. So I moved on to coconut oil fast and humble. After every alternative hand wash, I take a couple of drops and rub it in my hands after every hand wash can be too much. Coconut oil is absorbed in 10 seconds. It's non-stick and fragrant, so it feels natural, only softer!" Aparna added, once again, that she cannot emphasize the importance of hand care. Since you have interested, you may also read this article: Tisun Beauty – Description, Shipping, Track, Discount, and More
Hena Desai, Beauty Editor at Grazia India – beauty editors' secrets
My fuss-free hack to energize up beforehand for unscheduled video calls and grocery runs involves only one product and a lot of crafty cheating: A tinted lip balm. I'm addicted to rosy, glossy balms and like to keep them around. To get ready in literally a minute, pick up some product with clean fingers and gently dab it on your cheeks in an upward direction, almost to the ears. Dab some on the nose for a regular, effortless flush. Use small quantities, or you'll look like a greasy mess. Then, add a drop of it on your brow bones – the sheen instantly highpoints and improves the eyes – trailed by an enormous swipe of the balm on your lips. Tie your hair back in a low, messy bun, pull out face-framing elements, and you're ready with a quick fix."
Conclusion
Some famous Indian beauty editors face quarantine days they share the secrets of quarantine. In addition, they are sharing some tips about beauty tips.
Also Read: Lumiere Beauty and the Beast – Casting, Roles, and More
Related posts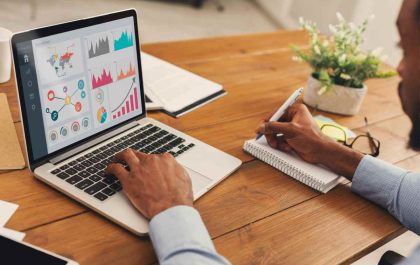 Navigating Multifaceted Campaigns: Strategies of Successful Full-Service Agencies
Every agency owner is aware of how challenging it can be to run a digital agency firm. You have to…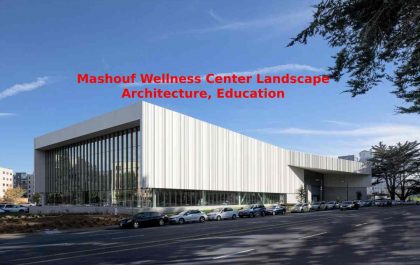 Mashouf Wellness Center Landscape Architecture, Education
Introduction The Mashouf Wellness Center hosts various sports, recreation, and wellness functions and activities. Including outdoor recreation areas, a multi-purpose…