Introduction
A service business is a company that offers intangible items; individuals or groups often provide traditional service businesses. However, with the technological advances available, services can also be provided by online companies or apps. For example, suppose someone has their taxes completed by a Certified Public Accountant (CPA). The final product, completed taxes, is the service. Additional examples would be hiring a singing group to give their mom a singing telegram for her birthday; the singing group's performance is a service; what about the business hired to mow a lawn or paint a house? These are also service businesses.
Service businesses provide functions that make life more comfortable or care for issues people cannot provide for themselves. For instance, medical care, home health, and housekeeping offer services that make life more comfortable and safer. Online services are an emerging industry; examples include social media companies that provide the service of connection and communication or music download companies that offer tunes that bring listeners excitement, happiness, or peace.
More Information About A Service Business?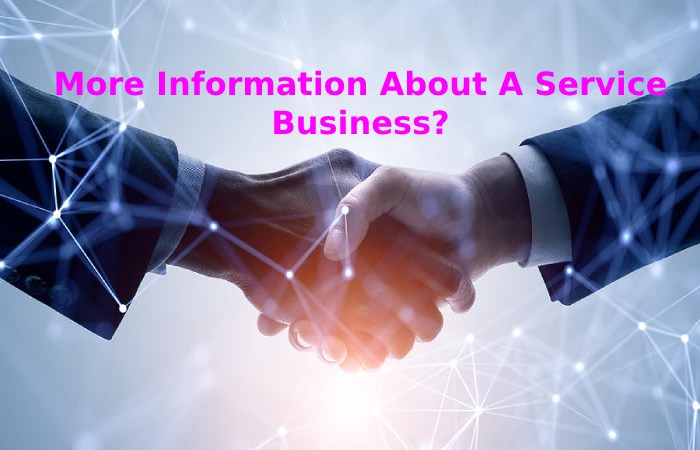 Presently, entrepreneurs have a substantial potential to make a mark with new service business ideas. However, getting off to a good start is extremely important to achieving continued growth when it comes to startups.
Today's convenience-hungry customers are looking for faster, cheaper products or services that can easily benefit the customers. The popularity of service manufacturing stems from the fact that they are low-investment ideas. As a result, break-even occurs comparatively sooner than in other businesses as a non-infrastructure-focused business in the startup stage. What makes the service business even more attractive is that it may initially involve smaller results, but once it expands, the scale of the business does not stop.
Service Business in Opposition to the Product Business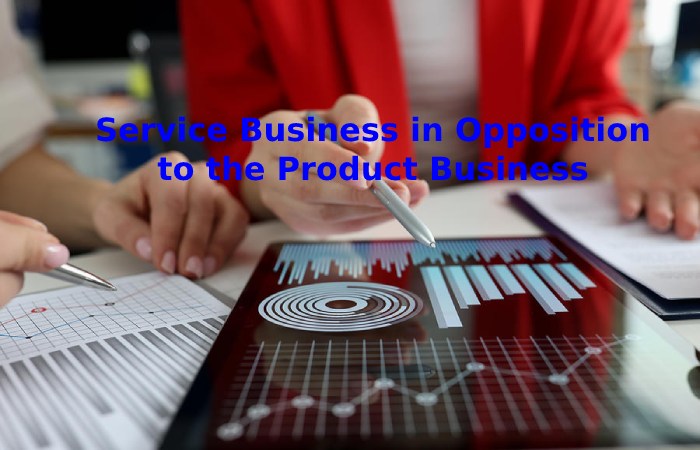 While service business companies offer intangible items, product companies offer physical and tangible items. There are thousands of types of product businesses. For example, whenever someone leaves a store with a bag of purchased items or has shopped at a produce store. Groceries, household items, and clothing are great examples of products.
Also Read: Dark Hallway Ideas that Make Your Home looks Great
Some of the best service business practices
Consumers are vulnerable when they employ a service company, partly because of the 5 I's; For example, if the provider does not take an active role in the service or provide quality service, the consumer suffers.
Suppose someone owns a service company that supports computer hardware and software. This person can provide comfort to your customers by establishing best practices, policies, and procedures, ensuring that the service provided by your business is quality and meaningful to customers. Examples of best practices may include the following:
Continuous staff training.
Quick response rates to customer issues and questions.
Make sure issues remain resolved before ending a customer call
Service Business Ideas in Asian Countries that Guarantee Profits
Some aspiring service providers, we have some inspiring business ideas. These ideas are not detailed, but they represent the business potential in the service sector. Therefore, let us dive into some startup ideas so you can get started at nominal prices with good returns on your savings.
The Most Common and Effective Service Business Ideas;
Blogging: Blogging can be very lucrative and is an inexpensive business to set up.
Food Truck Business: Even in a modest market, food as a product can always work wonders.
Photography Services: If you have a creative eye and are trying to capture the moment, this is the one for you.
Coaching Classes: If you are obsessive about teaching, why not use your talents and share your knowledge?
Event Management: This one is especially for you if you love parties.
Conclusion
All service business ideas have a set of advantages and disadvantages. But it would help to consider all the factors before choosing a business idea.
Ultimately, the path to your desired development plays a big role in how you end up. It grows too fast, and you could overstretch yourself. But, on the other hand, it grows very slowly, and you will never get anywhere. So find a balance and carefully manage your growth.
Related posts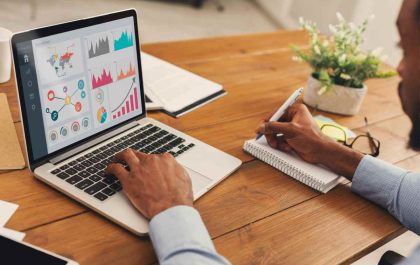 Navigating Multifaceted Campaigns: Strategies of Successful Full-Service Agencies
Every agency owner is aware of how challenging it can be to run a digital agency firm. You have to…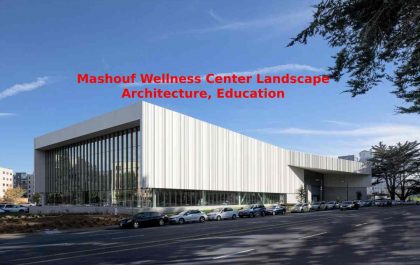 Mashouf Wellness Center Landscape Architecture, Education
Introduction The Mashouf Wellness Center hosts various sports, recreation, and wellness functions and activities. Including outdoor recreation areas, a multi-purpose…