Easy Ways You Can Do To Stay Fit In University
To stay fit at the University: When you spend most of your day at the University, attending lectures, sitting in tutorials, or studying at the library, it can be hard to remember to move on. Therefore, exercising and staying active are very important, and neglecting them can harm your physical and mental health.
So, in this blog post, I've composed 5 easy tips to help you stay fit in University!
I don't know about you, but I find I can't sleep as well at night if I haven't moved all day. I need a little physical effort to get tired. That's why I must always make sure that I leave home and stay active during the day.
The main thing to remainder is that it's about adding a bit of exercise here and there. Everything will add up quickly, and you may be surprised by some of the easy tips below!
To be Fit – Walking Everywhere at the University
Whether at University, the sports center, the supermarket, or your part-time job, walk everywhere!
You may not think about it, but walking is an excellent exercise for Fitness, and you won't believe how many steps you take every day just walking around campus.
Since I started University, I have become a big fan of walking! Although I had never walked much before, I always cycled. Although since I don't have a bike here, walking has become the new resource!
Join a University Sports Club to Stay Fit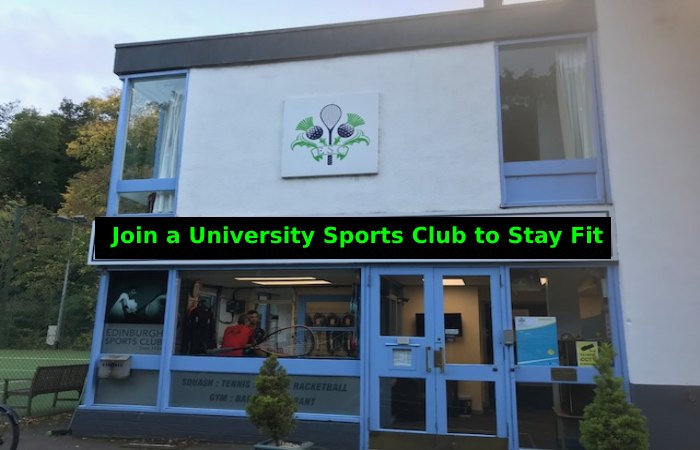 Joining a university sports club is probably one of the best things you can do in college! Not only is it great for staying fit and exercising regularly, but it's also a great place to make new friends. Also, if you struggle with motivation to be fit, having a sport that you enjoy doing and playing with your friends is a great way to encourage you to go training
Stay Fit, stay healthy, and reduce stress in college
It's always good to try to keep fit at University and get at least a little exercise every week. It can be hard to get around enough when you spend a lot of time in lectures or studying at your desk. That's why it's essential to spend a little time each week running a little. Since you have interested, you may also read this article: Frank Martin About His Health and Fitness
Take the stairs! At University
It may seem small, but to be more active, don't be lazy and take the elevator – go upstairs! If you live on an upper floor in corridors, take the stairs! Or try climbing the stairs in college. There's no excuse if you don't go higher than the third floor or lower!
Join the Gym of your University
Why not join the gym to stay fit at University? The reasons why this keeps you in shape are apparent, so that I won't go into detail. Your gym membership may also give you access to a swimming pool or allow you to participate in exercise classes.
Gym memberships, however, can be expensive and may not be affordable on a student's budget.
Perhaps you also have the same problems I do regarding going to the gym: on the one hand, I don't have the motivation to go to the gym regularly. Second, I don't think I would feel exceptionally comfortable going to the gym and working with many people around me. Finally, using machines is not my thing either…
Do Home Workouts
Now, this is who I am. No need to pay for expensive gym memberships, no time is wasted walking there, and no need to spend an hour sweating in the gym! Check all the boxes if you ask me!
I can also guarantee that these workouts are college friendly. Even in the smallest room I stayed in. I could do these workouts!
Home workouts are my favorite way to stay fit at University! I get up and do one or more of Lucy's workouts in the morning before breakfast. If I have an early conference, I will follow one of your brief HIIT workouts. If I have a later start, I could do a longer one.
Staying Fit at University in a shell
As you've seen, there are many ways to stay fit at University! You can easily combine all or most of the things I mentioned above! I do them all apart from the gym.
It starts with a home workout, followed by a lot of walking to the University, shops, or sports town. After that, I climb the stairs whenever I can and train at the university sports club 2 or 3 times a week. If that noises like a lot to you, I can assure you that I don't even notice!
Conclusion
I hope you enjoyed this post and it has given you something to think about. The main takeaway message is – to move whenever you can! It's the best way to keep fit and healthy while at University! So stay firm in your University with our above tips.
Also Read: O2 Fitness Durham – Description, Trial Pass, Offers, and More
Related posts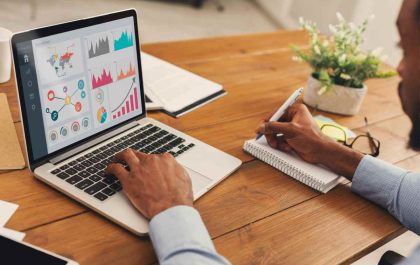 Navigating Multifaceted Campaigns: Strategies of Successful Full-Service Agencies
Every agency owner is aware of how challenging it can be to run a digital agency firm. You have to…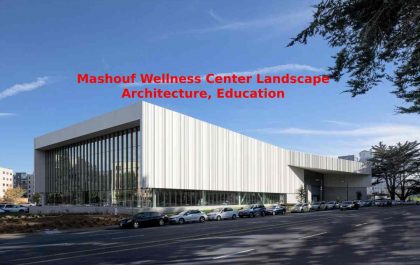 Mashouf Wellness Center Landscape Architecture, Education
Introduction The Mashouf Wellness Center hosts various sports, recreation, and wellness functions and activities. Including outdoor recreation areas, a multi-purpose…