Every agency owner is aware of how challenging it can be to run a digital agency firm. You have to be concerned with recruiting, selling, bookkeeping, payroll, marketing, handling client accounts, lead creation, and a long list of other things. You also need to deliver outcomes for your clientele, else they'll go and may not be the most complimentary. Even the most prosperous organizations face challenges on their way. Therefore, it's crucial to successfully handle these difficulties since they present excellent chances to advance, prosper, and become even stronger.
To make your life a little bit easier, there are techniques to expand and scale your digital firm. Even though you might already be doing some of these things, you're sure to find at least one gem that will help your company advance. Managing an efficient marketing agency is more crucial than ever these days. In order to create a more robust service offering, your firm must put its staff and clients at the center of its strategy.
Making it simpler to unleash your team's creativity and concentrating on how the work is actually being done are other aspects of running a lean agency. Additionally, it necessitates daily tiny adjustments that enhance your operations and result in a more effective and successful agency than ever.
An effective full-service agency needs a growth mentality, the appropriate tools, and some novel approaches to get more done with less or grow your agency to new heights. Here are some effective strategies that successful full-service agencies opt for to scale their growth:
Leveling Up Skills
Education is always an investment that pays out. The better their staff can serve their clients, the higher prices they may demand in the end. As a result, it is your duty as a marketing agency to make the time and seek out possibilities to improve your credentials and broaden the services provided by your organization. Although perusing marketing newsletters is a terrific approach to gradually enhancing your marketing abilities, there are occasions when a more extensive training opportunity is preferable.
A multi-day event such as the Growth Marketing Conference may introduce your staff to the top people in the field and provide them with the most recent and effective marketing techniques. Your team won't just leave with fresh perspectives and plans; they'll probably also forge a few new relationships.
Enrolling in marketing courses is another method for raising the bar for your agency's abilities. While you're at it, think about spending money on private team coaching sessions. Learning marketing techniques is similar to learning how to play the guitar. It requires experience, and having a mentor can hasten the process.
Making Alliances With Companies
Few thriving businesses reach the top without forming some strategic alliances along the way. While attempting to avoid direct competitors, look for other companies that could profit from a relationship. A different agency, for instance, might complement your abilities and fill up any ability gaps, and vice versa. By collaborating on joint freebies, promotions, and contests, you can reach the thousands of fans that a marketing software firm may have.
Another significant, almost risk-free option to increase your money stream is through referral bonuses and affiliate marketing. Additionally, you'll have the chance to create fruitful affiliate relationships. You already possess the marketing know-how necessary to spread the word. Why not employ them to expand your agency's sources of income? You and your partners might also agree to refer each other to their clients who could be looking for a marketing firm. Then, in return, you would recommend them to your clients as needed.
Investment in Inbound Marketing
Perhaps the first thing that springs to mind when you think of conventional advertising is outbound marketing. A corporation uses Twitter, cold email, or Super Bowl commercials to reach out to its audience. The message is usually ignored, though, either because it's unimportant, lacks a clear call to action, or isn't compelling enough.
Concentrating on inbound marketing is really a game changer because it makes it easier than ever to stand out from the competition. With inbound marketing, potential customers approach you. It is less disruptive and less concerned with instant outcomes. Instead, it's about setting up a strategy that draws interest and attention to your firm on a consistent basis.
Inbound marketing lowers costs, fosters client confidence, and generates high-quality leads. There are numerous variations of inbound marketing, such as:
Starting a blog or vlog with SEO optimization and uploading frequently
Guest posting on blogs run by other businesses
Social interaction and sharing on your profile and others' profiles
Event streaming and webinars
Free email training
The advantages are numerous, and the list does too.
Decline Unreasonable Offers
Getting your company more profitable requires both doing the correct things to increase revenue and saying no to activities that use up resources. Naturally, it's essential to be a good partner and be accessible for your client's inquiries and needs  within reasonable bounds. Setting realistic expectations will make it simple to refuse excessive client requests and refuse to take on desperate clients that use up all of your resources.
It's your responsibility to walk the fine line between being helpful and overextending yourself. Never forget that you have the option to decline assignments that are outside the scope or realm of your expertise. Your clients and vendors will respect your agency if it prioritizes honesty and open communication. You'll also have a more incredible opportunity to focus on the things you do best and what offers the highest return on your time.
Focused Client Retention
You run the danger of losing a customer to a rival if you don't live up to their expectations. Even though you might be able to find a replacement for them relatively simply, losing customers is very expensive. Simply put, spending effort on customer retention rather than customer acquisition is a much better use of your agency's time. It takes less time and is more profitable. Additionally, as you work with a customer over time, you get more adept at predicting their requirements, which makes life easier for everyone.
Establishing expectations from the outset will help you keep your current clientele. You are already doing something correctly if you ask them what they want and don't make any promises you can't keep. The foundation of any fruitful business partnership is communication. Concentrate on understanding the onboarding procedure after that. Setting the early tone that your agency is simple to work with and that you are a trusted counsel will get you a long way.
Conclusion
To become a successful full-service agency, it is essential to make the right alliances with fellow companies, make mindful investments in inbound marketing, learn to say no to customers, focus on client retention, and level up your skills and expertise. It is also crucial to spend your time wisely while making efforts to thrive for better customer relationships and improved client results.
Previous
Navigating Multifaceted Campaigns: Strategies of Successful Full-Service Agencies
Related posts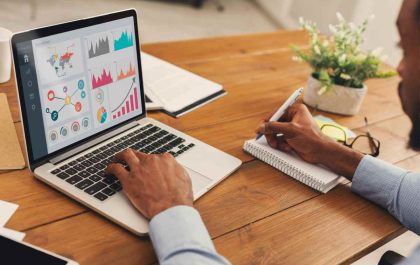 Navigating Multifaceted Campaigns: Strategies of Successful Full-Service Agencies
Every agency owner is aware of how challenging it can be to run a digital agency firm. You have to…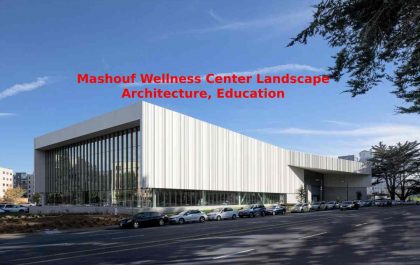 Mashouf Wellness Center Landscape Architecture, Education
Introduction The Mashouf Wellness Center hosts various sports, recreation, and wellness functions and activities. Including outdoor recreation areas, a multi-purpose…